American Association of Endodontists Names Kenneth J. Widelka New Executive Director
American Association of Endodontists Names Kenneth J. Widelka New Executive Director   CHICAGO The American Association of Endodontists' Board of Directors has selected Kenneth J. Widelka as its new Executive Director, effective April 19. Widelka150.jpgWidelka joins the AAE from the
American Association of Endodontists Names Kenneth J. Widelka New Executive Director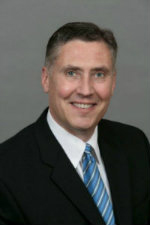 CHICAGO – The American Association of Endodontists' Board of Directors has selected Kenneth J. Widelka as its new Executive Director, effective April 19.
Widelka150.jpgWidelka joins the AAE from the American Association of Diabetes Educators where he serves as the Chief Operating Officer. Widelka joined AADE in 2010 and also served as its Chief Administrative Officer and Chief Financial Officer.
"After an extensive, nationwide search, the AAE Board is pleased to announce Ken as our new executive director," said AAE President Dr. Terryl A. Propper. "The Board was very impressed with Ken's wide range of executive level experience, successful track record in developing and improving programming, strategic and operational expertise, and service as a strong leader and mentor for his staff. The Board is confident that Ken has the experience and personal qualities needed to lead the AAE."
"I am honored to have been named Executive Director of the American Association of Endodontists and I'm excited to work with the Board of Directors and other volunteers to grow and advance the mission of the AAE." said Widelka. "The AAE has a vibrant membership and I am eager to lead the staff to help members serve their current and emerging needs."
As the AAE's Executive Director, Widelka also will serve as Executive Director for the AAE Foundation.
Prior to his role at the AADE, Widelka was Associate Executive Director and Chief Financial Officer of the American Bar Association. He has held corporate executive roles at Pearson PLC, McGraw-Hill and Tribune Co., focusing on strategy development, organizational optimization and team building.
Widelka is a Certified Association Executive and Certified Public Accountant. He received his bachelor and master's degrees from DePaul University.
# # #