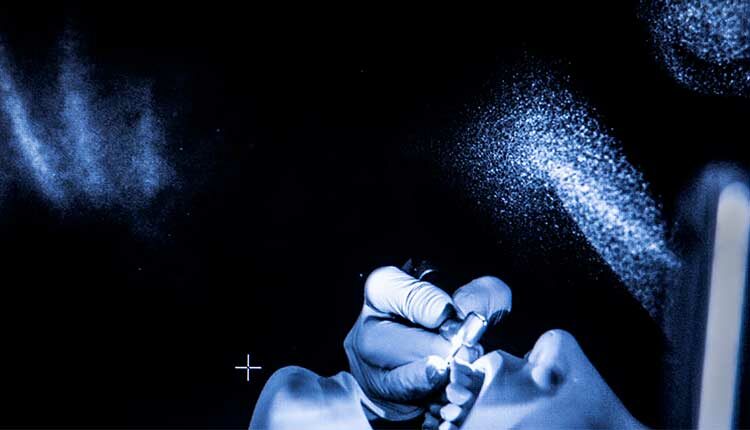 U-M Engineers Help Dental Clinic Practice Safely During the Pandemic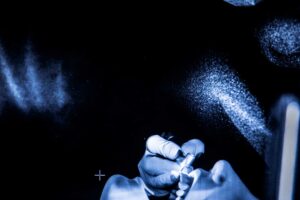 The risk of COVID-19 transmission via dental aerosols is a conundrum faced by dental practices across the United States. The dental clinic at the University of Michigan (U-M) School of Dentistry in Ann Arbor is no exception. With 40 operatories separated by cubicle walls, the clinic needed some new strategies to continue treating patients safely during the global pandemic. Thus, the school's Associate Dean for Patient Services Romesh P. Nalliah, BDS, MHCM, sought help from the College of Engineering.
Two engineering professors evaluated the creation and spread of dental aerosols by dental handpieces and ultrasonic scalers using high-speed imaging, particle spectrometers, scanning mobility particle sizing systems, and optical particle counters. They found that not only were droplets created at the site of the tooth but also large clouds of aerosols were floating throughout the 40 operatories, bypassing the cubicle partitions.
After finding limited success with high-volume evacuation, the engineers decided to make an operatory design change. They initially installed plexiglass barriers above every cubicle wall, which reduced the amount of floating aerosols but also trapped existing aerosols within the cubicles. As such, the engineering team removed some of the plexiglass barriers to allow for more airflow. The clinic also instituted wait times between patients to allow aerosols to dissipate before disinfecting all surfaces.
With these measures in place, the clinic has now been seeing about 50% of its typical patient load. "The capacity we have now is still limited, but much better than what we were first facing," Nalliah explains. "It's an ongoing, ever-changing, dynamic situation."