Protecting Oral Health in the HIV/AIDS Community(2)
Protecting Oral Health in the HIV AIDS Community Academic Dental Institutions and the Ryan White Program Tuesday, February 24, 2015 Noon–1 00 p.m. Eastern Time   February 12 – Leading the conversation Dr. David Reznik   Dr. David Reznik is
Protecting Oral Health in the HIV/AIDS Community:

Academic Dental Institutions and the Ryan White Program

Tuesday, February 24, 2015

Noon–1:00 p.m. Eastern Time

February 12 – Leading the conversation: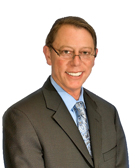 Dr. David Reznik
Dr. David Reznik is Chief of Dental Services for the Grady Health System in Atlanta as well as Director of the Oral Health Center of Grady's Infectious Disease Program. He is President and Founder of HIVdent, a not-for-profit organization of concerned health care providers committed to assuring access to high-quality dental services for people living with HIV/AIDS.
Dr. Reznik has lectured and published extensively on oral health concerns for people living with HIV/AIDS and has provided dental care services to patients in the Atlanta metropolitan area for more than 28 years.
Earn CE Credit. Listen for Free. Invite Your Colleagues and Participate as a Group.
Register today and join the conversation @adeaweb with #RyanWhiteDental.
# # #