Presidential Succession at Shofu Dental
Presidential Succession at Shofu Dental Mr. Randy Bailey   February 4 – Shofu Dental Corporation announces that Brian Melonakos is retiring as President, effective December 31, 2014. Since joining Shofu in June 2004, Melonakos has led the company to significant
Presidential Succession at Shofu Dental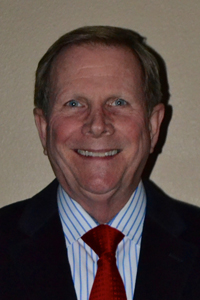 Mr. Randy Bailey
February 4 – Shofu Dental Corporation announces that Brian Melonakos is retiring as President, effective December 31, 2014. Since joining Shofu in June 2004, Melonakos has led the company to significant growth in North and South America, including more than doubling sales and sales force size, and developing a continuing education program that rivals those of major industry players.
"Everything we do here is a team effort and we have the finest team anywhere, Melonakos says. Probably most significantly, we have transformed ourselves from a company primarily known in the Americas for finishers and polishers to a significant full-line player, including direct and indirect restoratives and now dental cameras."
Melonakos will continue to act as Executive Advisor to the company, assisting in various ways. "This will give me time to do other things I want to do, but stay connected to the company and industry I love."
Shofu is proud to announce that Melonakos' successor will be Randy Bailey, a proven leader in the dental industry and currently Vice President of Sales. Randy joined Shofu Dental in October 2004, and has worked together with Melonakos, Lynne Calliott, Vice President of Marketing, and others to drive the company's growth.
# # #