Oravital Inc. Launches the Most Advanced Oral Infection Diagnosis and Treatment System into the US Dental Market
Oravital Inc. Launches the Most Advanced Oral Infection Diagnosis and Treatment System into the US Dental Market   Toronto, CA – August 7, 2015 – Oravital Inc., is now introducing its highly successful proprietary Oravital® Oral Health System to the
Oravital Inc. Launches the Most Advanced Oral Infection

Diagnosis and Treatment System into the US Dental Market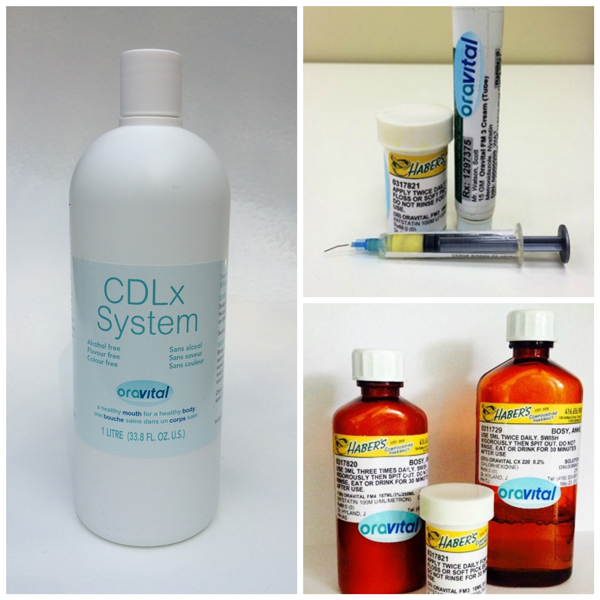 Toronto, CA – August 7, 2015 – Oravital Inc., is now introducing its highly successful proprietary Oravital® Oral Health System to the U.S. professional dental market. The company which was formed in 2008 and currently has a network certified dental offices throughout Canada, plans to replicate its success in the United States.
According to company president and CEO Dr. Jim Hyland, "Undiagnosed and untreated oral infections are a North American epidemic and include gum disease and halitosis. We also know that gum disease is a contributing factor to many systemic conditions such as cardiovascular disease, Alzheimer's and diabetes. The time is right to share the Canadian clinical success of the Oravital® System with our American dental colleagues and their patients."
The Oravital® System is a five-step system based on identifying the cause of oral infection through microbial analysis and tests for bleeding gums before scaling. After diagnosis, treatment includes a customized antibiotic mouthwash used for a two-week period, accompanied by proper home oral care using additional, specific Oravital® products that are recommended based upon the patient's individual condition.
One early adopter in the US is Dr. Robert McBride who practices in Long Beach, CA. Dr. McBride is certified in using the Oravital® System for treating both periodontal disease and halitosis. "In the past, we attempted to accurately assess our patients' oral environment via phase microscopy and laboratory
tests that many patients rejected due to expense. The Oravital® System is a more cost effective and
patient-accepted option. The system offers a comprehensive quantification of the oral microbial environment along with user-friendly and effective preventive and treatment protocols. This provides a solution to oral malodor while treating periodontal disease as well."
For more information on the Oravital system and how your dental practice can become a certified Oravital Clinic, visit www.Oravital.com or call 1-800-909-6468.
# # #