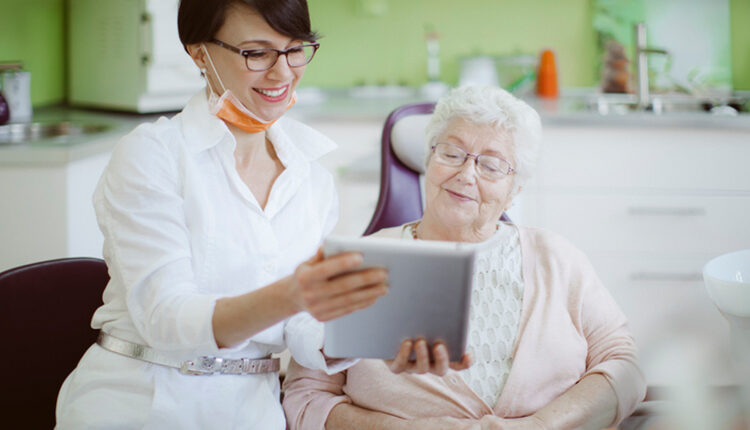 Eva-Katalin / E+
Medicare and Medicaid Services Expansion Includes Dental Care
Through its Centers for Medicare and Medicaid Services (CMS), the U.S. Department of Health and Human Services (HHS) is expanding access to dental care, cancer screening and behavioral healthcare. The recently announced 2023 Physician Fee Schedule final rule also promotes innovation in Medicare through accountable care organizations (ACOs), which are provider groups that deliver coordinated, high-quality care to patients with Medicare.
"The Biden-Harris Administration is committed to expanding access to vital preventive and treatment services," notes HHS Secretary Xavier Becerra. "Providing whole-person support through Medicare will improve the health and well-being of millions of Americans."
"Access to services promoting wellness and whole-person care is key to helping people achieve the best possible health," adds CMS Administrator Chiquita Brooks-LaSure. "The Physician Fee Schedule final rule ensures these patients will have access to preventive services and treatment."
Currently, CMS is codifying policies under which Medicare Part A and Part B will pay for dental care when that service is integral to treating a beneficiary's medical condition. Medicare will also pay for dental examinations and treatment in more circumstances — such as to eliminate infection preceding an organ transplant or certain cardiac procedures, and prior to head and neck cancer therapy. In addition, CMS is establishing an annual process to review other circumstances when dental services may be covered.
"Together, we are building a stronger Medicare program," states Meena Seshamani, MD, PhD, deputy administrator and director of the Center for Medicare. "No matter who you are, or what diagnoses you have, these changes will help ensure that Medicare treats the whole person—while simultaneously providing access to the high-quality care all people deserve."
In a related development, CMS is finalizing changes to the Medicare Shared Savings Program, the nation's largest ACO that includes approximately 500,000 healthcare providers and more than 11 million patients with Medicare. These adjustments represent some of the most significant reforms since the program was established in 2011. Through these policies, CMS is making significant progress toward its 2030 goal of having 100% of traditional Medicare beneficiaries in an accountable care relationship with their healthcare providers.
Federal officials are also finalizing a health equity and benchmarking adjustment that will allow more time for ACOs to become accustomed to accountable care before being liable for downside risk—which experts say is likely to increase participation in rural and underserved areas.