Dr. Morris N. Poole Elected President Of The American Association Of Orthodontists
Dr. Morris N. Poole Elected President Of The American Association Of Orthodontists   ST. LOUIS — (Sept 11, 2015) – Morris N. Poole, DDS, an orthodontist with offices in Logan and Smithfield, Utah and Preston, Idaho, has been elected the
Dr. Morris N. Poole Elected President Of The American Association Of Orthodontists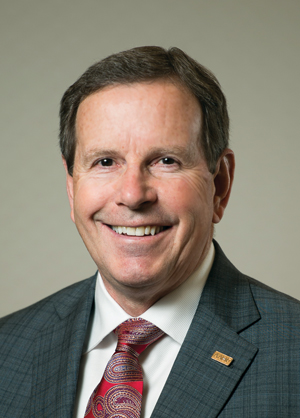 ST. LOUIS — (Sept 11, 2015) – Morris N. Poole, DDS, an orthodontist with offices in Logan and Smithfield, Utah and Preston, Idaho, has been elected the 2015-16 president of the American Association of Orthodontists (AAO), the world's oldest and largest dental specialty organization with more than 17,000 members.
"The AAO is an outstanding professional association and serving within its leadership has been an enlightening experience," said Dr. Poole. "Providing individual, quality service to our patients is our priority while helping them achieve an aligned bite and a healthy, beautiful smile. Orthodontic care has become an integral part of managing overall dental health, and can be appropriate at almost any age. I am dedicated to the AAO's mission to support our members through education, research, advocacy and professional services so that they can provide patients with the highest level of orthodontic treatment possible."
After earning his dental degree from the University of Southern California School of Dentistry, Dr. Poole completed his residency in orthodontics at the University of California at Los Angeles. He has been in the private practice of orthodontics since 1978.
Dr. Poole has been a member of the AAO for more than 30 years. In 2006, we was elected by the Rocky Mountain Society of Orthodontists (RMSO) to be its representative on the AAO Board of Trustees. Dr. Poole also serves on the Board of Directors of the American Association of Orthodontists Foundation, which supports orthodontic education and research. In addition, he is on the Board of Directors of AAO Services, Inc. a for-profit subsidiary of the AAO. Dr. Poole has been a delegate for RMSO to the AAO House of Delegates, and is a past member and chair of the AAO Council on Orthodontic Healthcare.
In addition to his involvement with the AAO, Dr. Poole is also a member and past president of the RMSO, Utah Association of Orthodontists, and the Cache District Dental Society of Utah. He belongs to the American Dental Association, the Utah Dental Association, the LDS Academy of Dentists, the Academy of General Dentistry and the Omicron Kappa Upsilon National Dental Honor Society. He is a Fellow of the Pierre Fauchard Academy and the International College of Dentists, and a Diplomate of The American Board of Orthodontics.
Dr. Poole's long-standing commitment to his community extends throughout a multitude of volunteer and professional organizations, including service to the Logan City Schools Foundation and the Utah State University Old Main Society. He has held positions on the Board of the American West Heritage Foundation and the State of Utah Council on National and State Volunteerism, as well as the Bridgerland Area Technology College. Dr. Poole has worked with the Boy Scouts of America for 34 years. He has achieved the rank of Eagle Scout and was awarded the Boy Scouts of America Silver Beaver for his many years of service. In addition, he has coached baseball and basketball and is a past member of Kiwanis.
Dr. Poole and his wife, Dixie Lou, reside in Logan, Utah. They have seven children and 14 grandchildren. Dr. Poole's son, orthodontist Dr. Morris L. Poole, now practices with him and partner, Dr. Craig L. Willis. In his leisure time, Dr. Poole enjoys gardening, hiking and being with family.
# # #