DentaQuest Continues Its Partnership With Florida to Provide Prevention-Based Oral Healthcare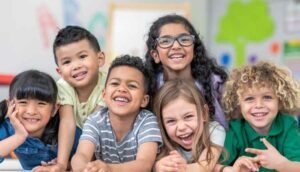 Florida Healthy Kids—a public-private partnership that offers low-cost health and dental insurance for children ages 5 to 18 who reside in the state of Florida—will continue its contract with DentaQuest to provide dental managed care to kids covered by the state's Children's Health Insurance Program (CHIP). DentaQuest has partnered with Florida for more than 20 years, managing benefits for more than 1.9 million dental and more than half a million vision Medicaid, CHIP, Medicare Advantage, and Health Exchange enrollees.
In alignment with the state's goals, DentaQuest will continue promoting prevention-focused oral care and investing in improved oral health outcomes and access to care for all Floridians through programs and partnerships with community organizations. For example, DentaQuest recently provided a $10,000 contribution to help Zebra Coalition Inc provide dental care for LGBTQ+ Floridians ages 13 to 24.