Preventive Products for Happy, Healthy Patients
ACCLEAN® by Henry Schein has revamped its line of dental hygiene products to provide a comprehensive, end-to-end solution across all stages of preventive care.
The refreshed ACCLEAN® brand is dedicated to supporting dental hygienists—the prevention specialists—with dependable, high-value preventive products that help simplify their day-to-day operations.
The enhanced packaging helps hygienists quickly and easily identify the products they need through three color-coded stages of care: Clean and Polish, Treat and Protect, and Home Care.

Clean and Polish
The Clean and Polish category encompasses the fundamental prevention products used during hygiene visits, including:
Prophy Pastes
Ultrasonic and Handheld Scalers

 

Ultrasonic Inserts
Hygiene Handpiece
Prophy Angles
Floss for Chairside Use
Single-Use Aerosol Evacuator
Plaque Disclosing Solution
Accessories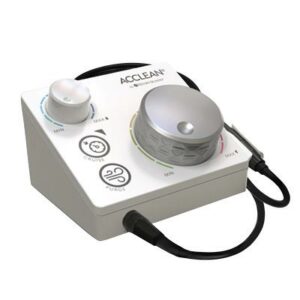 Treat and Protect
The Treat and Protect category includes products that promote and sustain oral hygiene after a visit:
Oral Rinse
Fluoride Varnish Treatments
Fluoride Foams

 

Fluoride Trays
Pit & Fissure Sealant System
Home Care
The Home Care category focuses on the products dental hygienists need to support patients' daily oral wellness:
Tooth Whitening
Floss, Flossers, and Floss Threaders
Dental Picks

 

Tongue Cleaners
Gingival Stimulators
Anti-Cavity Gels

 

Toothbrushes
New Addition
A new addition has been added to the ACCLEAN® brand portfolio—the ACCLEAN™ Ultrasonic Scaler. This instrument features dual frequency 25K/30K technology to automatically detect inserts to quickly integrate with existing equipment as well as autogain technology to maintain power throughout a procedure.
Henry Schein Inc
800-372-4346
From Dimensions of Dental Hygiene. April 2022; 20(4)24.