March 2022 Digital Agenda
Digital Agenda covers all that's happening under Dimensions' social media platforms.
Let's Celebrate Dimensions' 20-Year Anniversary
Each month, Dimensions of Dental Hygiene will commemorate its 20-year anniversary with a fun giveaway of dental hygiene swag! Congratulations to our February winner, Michelle Smith, RDH, who received an ErgoFinger HVE Starter Kit S-M and L-XL, including a package of ErgoFingers 50pcs + HVE Hose Kit and ErgoAirTip, as well as a Dimensions tumbler. Follow us on Instagram— @dimensionsofdentalhygiene—to learn how you can win! 
---
Win a Free Continuing Education Course
Each month, Dimensions of Dental Hygiene publishes the Social Commentary column in which readers respond to a question posted on Facebook. Out of those comments chosen to appear in the published column, one lucky dental hygienist will win a code for a free Dimensions continuing education course! Janet Goertz-Myer, RDH, was the winning commenter in our February issue.
---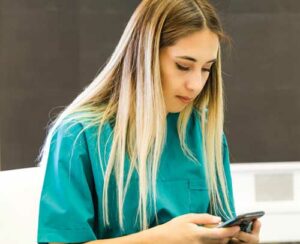 Keep Abreast of All Things COVID-19
With a continually changing pandemic landscape, Dimensions is committed to keeping its readers up to date on COVID-19 and best practices for ensuring the health and safety of both pa­tients and practitioners. The COVID-19 resource center in­cludes help­ful articles, breaking news, relevant quizzes and slideshows, and links to continuing education articles currently offered on infection control topics. The journal is also deploying a daily update with relevant news specific to dental hy­gienists. Readers can subscribe by signing up for Dimensions' email enewsletters on the homepage.
---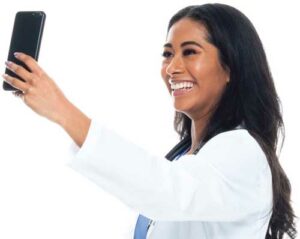 Join Us on Instagram
Dimensions of Dental Hygiene is on Instagram! Our page is full of positive and inspirational posts, celebrations and achievements, breaking news, and giveaways. Follow us: @DimensionsofDentalHygiene.
From Dimensions of Dental Hygiene. March 2022;8(3)9.